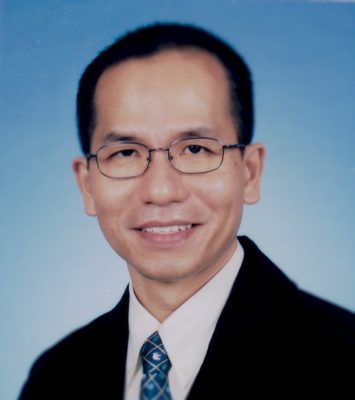 Dr. Sam Ng
Clinical Psychologist
B.D.S. (Dental Surgery), University of Hong Kong
M.Soc.Sc. (Clinical Psychology), University of Hong Kong
Doctor of Philosophy (Ph.D.), University of Hong Kong                                                            Member, American Psychological Association (APA)
Dr. Sam Ng is an experienced clinical psychologist with a rich medical background. Dr. Ng graduated from the University of Hong Kong School of Dentistry in his early years. During his time as a dentist, he was deeply intrigued by the inter-correlation between physical well-being and mental well-being. He then completed his master's degree in clinical psychology and his Ph.D. at the University of Hong Kong.
He is currently an Honorary Associate Professor of the Department of Dentistry of the University of Hong Kong (Hon. Asso Prof., Dentistry, HKU) and Assistant Professor of Surgery of the Chinese University of Medical Sciences (Adjunct Assi Prof., Surgery, CUHK).
In recent years, in his practice as a clinical psychologist, Dr. Ng discovered that many patients were deeply troubled by the side effects of psychiatric drugs.Therefore, he decided to introduce Transcranial Magnetic Stimulation (TMS) to Hong Kong, hoping to bring a new solution for patients with mental health issues.
Mag & More
tms technology company
MAG & More has been involved in the field of magnetic neurostimulation for more than 15 years. They have fundamentally taken part in the development of strong and reliable stimulators as well as in the design of new stimulation coils. Such experience experience has given them comprehensive knowledge to answer the needs of our customers in the field of magnetic stimulation.
Tel: 2331 8238
Fax: 8207 8198
Email address : info@brainvisiontms.com
Office Hours : Tuesday to Saturday: 10:00AM–6:00PM
Address : Room 1104-5, Aibin Commercial Building, 2-6 Granville Road, Tsim Sha Tsui, Kowloon, Hong Kong